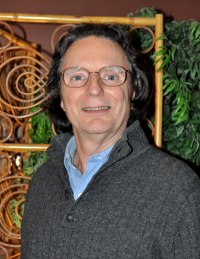 Hi, I'm Peter Rose, Founder and Head Trader, Longwood Currency Trading. Since as long as I can remember, I've wanted to be a trader. Early on, I wasn't quite sure what that meant, but I knew that I wanted to be a trader.
After graduating from college in 1972 with a B.S. degree in Physics. I bought one of the first Apple II+ computers, loaded it up to the max, and began programming stock price data analysis algorithms in Pascal. I've been at this research since then with stocks, options, commodities, futures, and currencies.
During this period of research I founded and ran a successful real estate investment company, and a martial arts school, as well as having a 33 year career as a senior web based business applications software engineer.
In 2007 and in my 60s I stumbled onto the world FOREX foreign currency markets and was immediately struck with its characteristics that no other market could match. I immediately set out on not only a comprehensive study of this market, but also writing thousands and thousands of lines of computer programming simulation, analysis, and trading software applications.
I made my first live FOREX trade on 02/20/12 at 07:39 am EST. I went short 1 mini 10k lot EURUSD at 1.3257 and covered at 1.3261 for a loss of $4.10 but ended the trading session up $15.40. However, by early April of 2013, after about 380 trades, that account was down to $690.65, a loss of $1,309.35 or 65%. Margin requirements at the time for the mini account were $320, leaving me with less than $350 in trading capital. The account, and me, were for all practical purposes: D.O.A.
Smooth. Very smooth.... But, as Jesse Livermore said, "The only way you get a real education in the market is to invest cash, track your trade, and study your mistakes. There is nothing like losing all you have in the world for teaching you what not to do. And when you know what not to do in order not to lose money, you begin to learn what to do in order to win."
When I finally figured out that rules alone weren't enough, I had not only gone to the dirt in my first account, but I reloaded and wiped out a second live account as well as repeating this feat in 2, $100,000 USD simulated accounts, and several $40,000 USD simulated accounts.
I finally quit all the computer analysis and making things difficult, and came to the realization that it wasn't a failure in my rules that caused my losses, but rather a failure to have a systematic methodology of implementing those rules that was missing.
I threw out all the theoretical stuff, drew up a few simple rules, and funded a new $40,000 simulated account. I more than doubled that $40,000 account to $90,000 in 7 months. Wanting to see if I could do it again from a fresh start, I re-loaded to $40,000. In 3 weeks the account was up to $47,000, and I was feeling pretty cocky. I figured I had it nailed and proceeded to go back to my old ways, forgetting my simple rules. 3 days later I had lost over $10,000. Stupid. Just plain stupid....
I re-loaded again to a $40,000 base and began strictly trading my simple rules. At the end of the month I had a $48,179 balance. As financial trader Greg Simmons so aptly summed it up: "Rules exponentially increase your chance of winning in any game involving skill, luck, or both." No kidding....
The following month, I re-loaded to a $40,000 base, and by the end of the month I had again built that account up fairly significantly. Rules. It's all about following the rules. But I knew then that I'd be fine investing real money as long as I rigorously followed a few simple rules, rules that I have been teaching and sharing with others for years.
I might add that the "real money" I funded my live account with wasn't plucked from a tree, or earned from a job, or pulled from a huge cash stash. It was my retirement money. That was my commitment to myself. Anyone can play with money they can replace from their job. I put my retirement money on the table. No tears.
I could do this because I was able to look through the clutter and see the secrets that were right out there in the open.
I enjoy the intellectual challenge of currency trading, and the collaborative environment among the folks I've worked with. I formed Longwood Currency Trading to not only encapsulate my own trading, but also to share what I've learned and experienced with others.
I'd be happy to chat with you about trading and the educational opportunities I offer,
Peter